Flo Secret Chats is a safe digital environment where users can anonymously discuss a variety of topics and get support from millions of other Flo users worldwide. Flo Secret Chats is a great space to share personal stories and opinions and ultimately gain a broader sense of what other users like you experience. Our wish is that our users find support and useful information and have fun along the way. To leave a comment or read other users' replies, tap the Secret Chats icon at the bottom right corner.
Flo Secret Chats consist of questions and polls on health and lifestyle topics made by the Flo team to facilitate discussion for our users.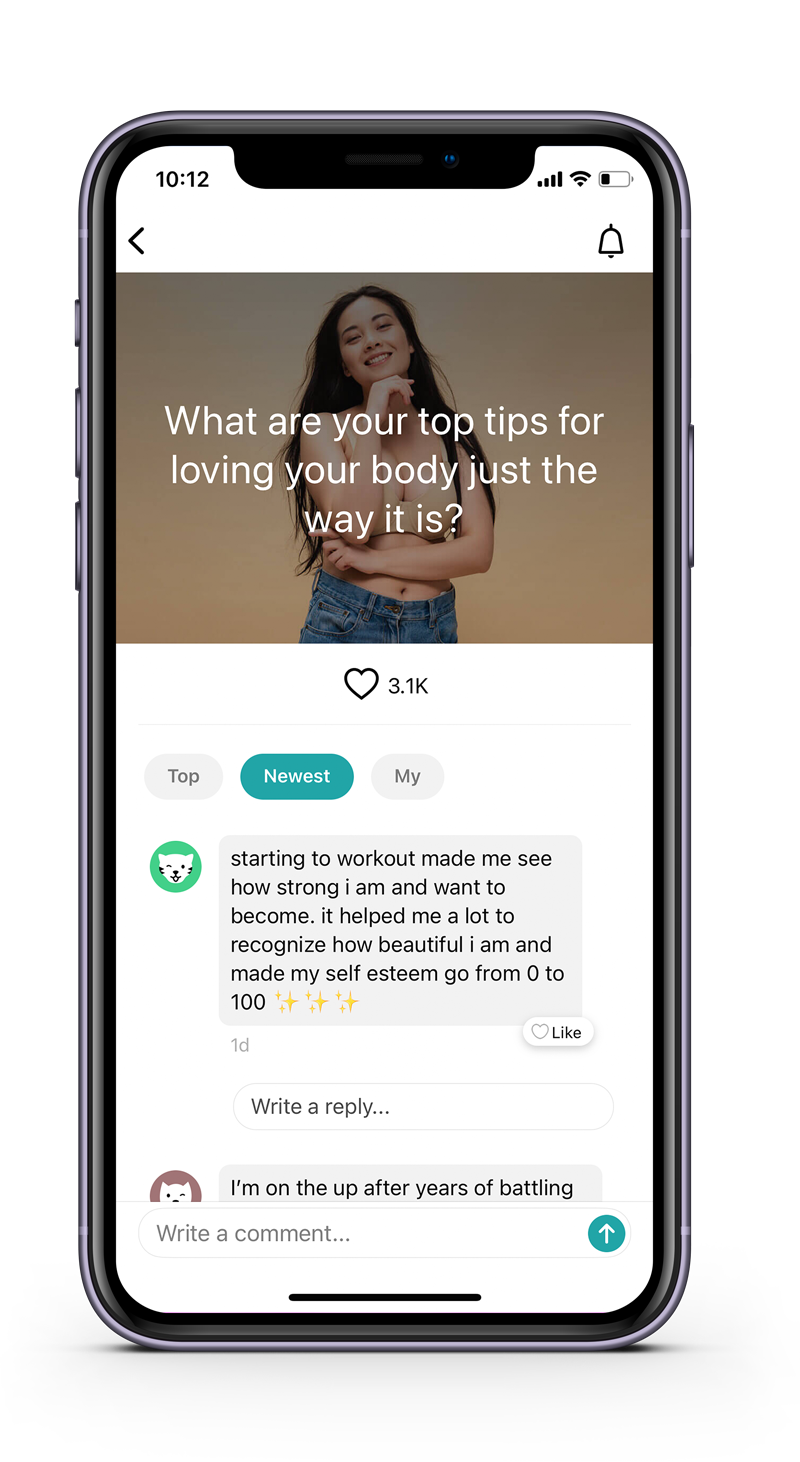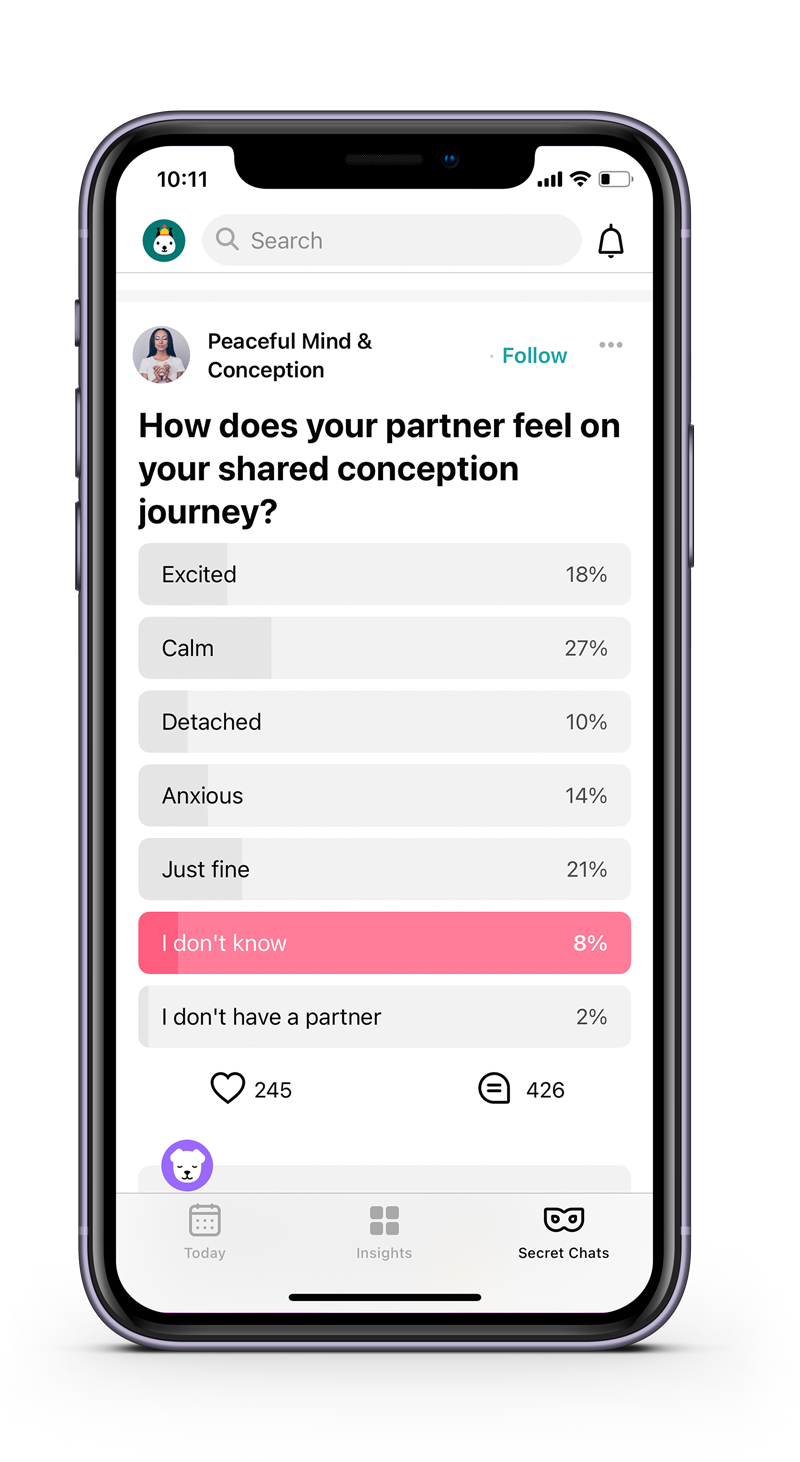 Each topic has comment filters such as Top, Newest, My, and Expert (if there is an expert comment in the topic). Users can write comments, reply to other users' comments and like and report certain comments. Some topics also allow picture sharing.
Topics are combined into groups and supergroups. The Secret Chats feed is personalized and is formed according to the user's age and goal in the app. Users that are younger than 18 see groups and topics that are different from the ones that are available to adults. The content and comments various age groups can access never intersect. A user can also customize their feed by following or blocking certain groups in the Interests menu or in the group/topic itself. Liking particular discussion topics will automatically add them to the My Favourite Discussions group.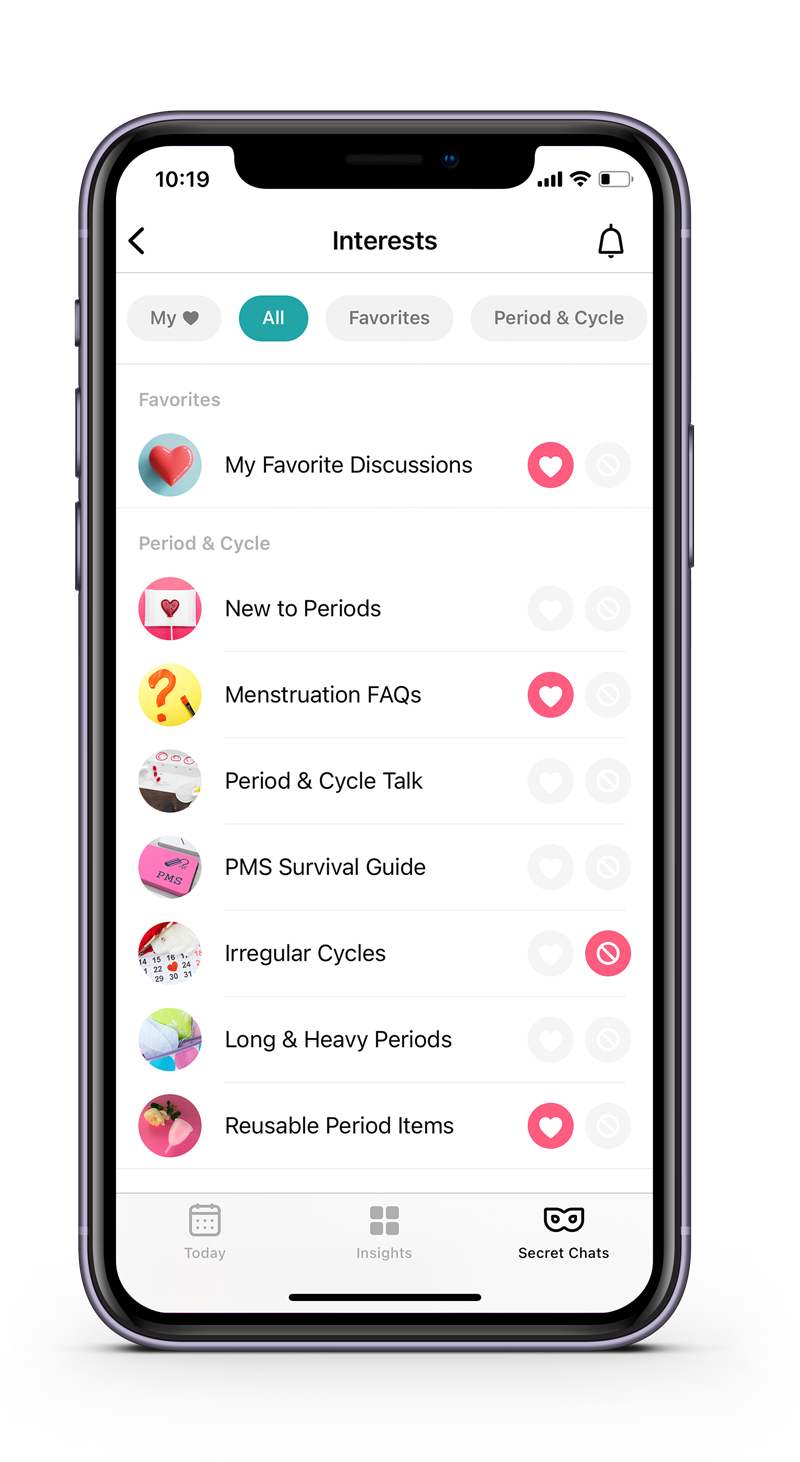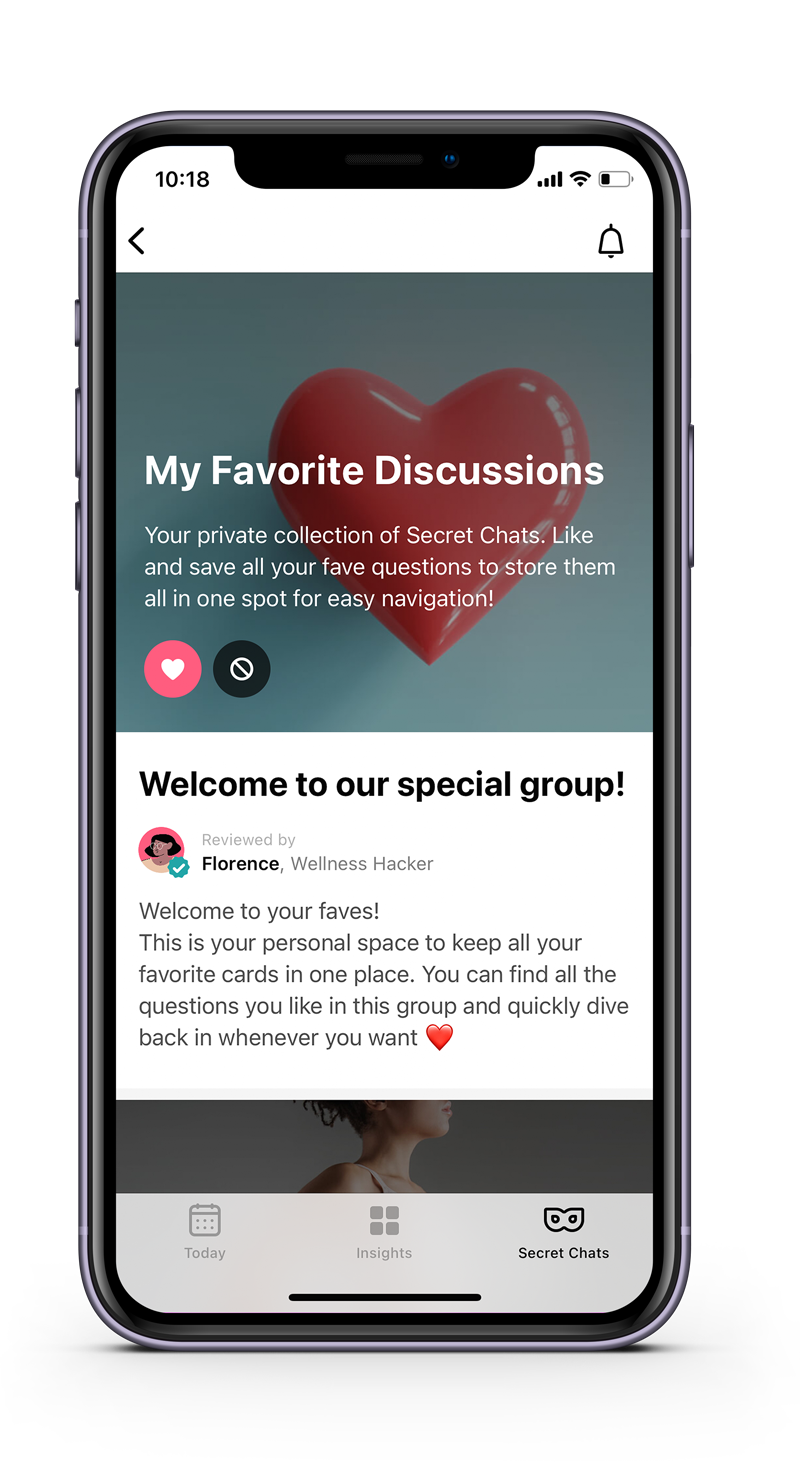 Every user has a profile picture of an animal that is randomly generated. The option to customize the avatar is only available to iOS Premium users at the moment.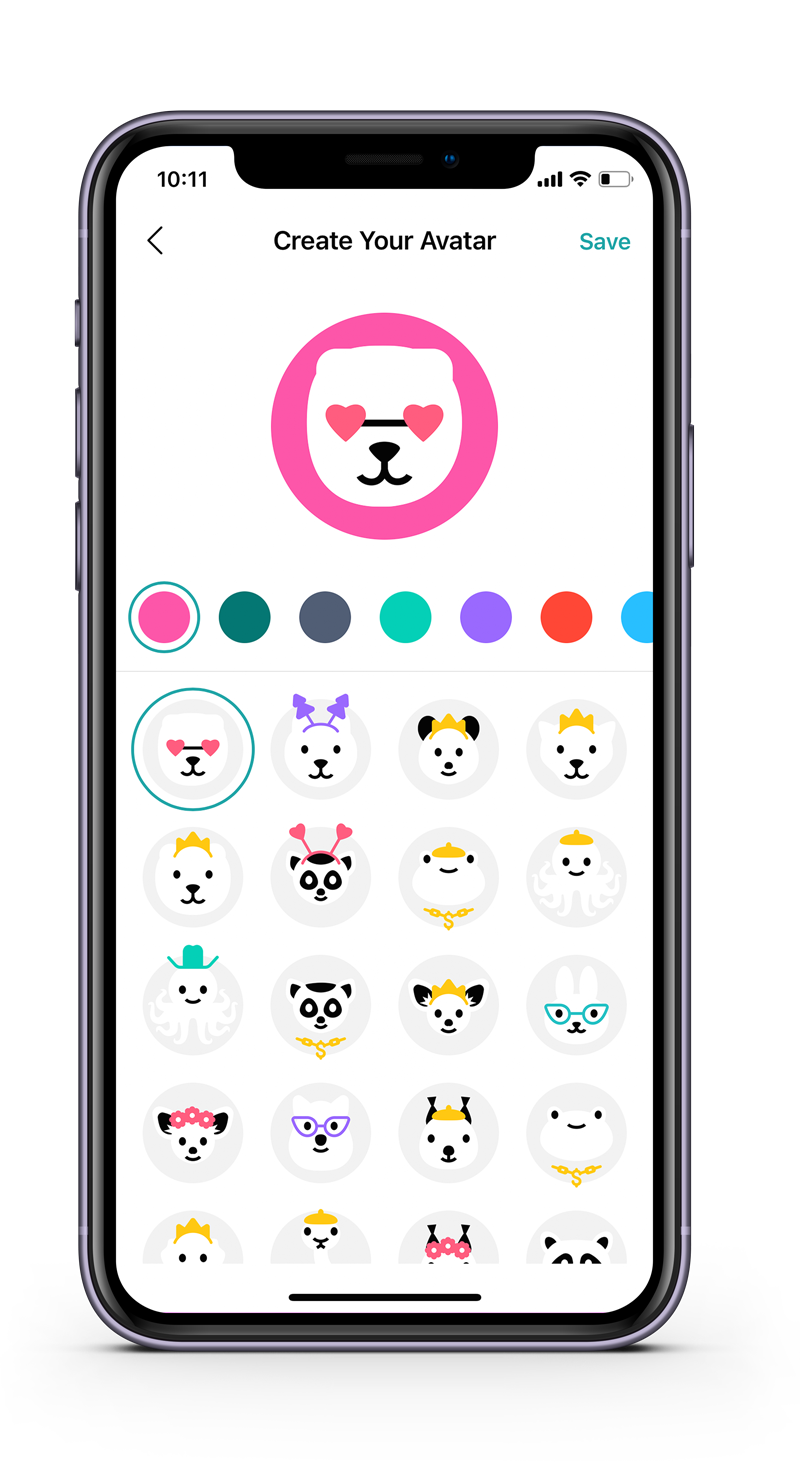 When someone replies to your comment or writes a comment in a thread started by you, you'll receive a push notification, and a badge will appear in the Notification center. Push notifications can be managed in Menu (

or your avatar) > Reminders > Secret Chat Notifications. If you disable the notifications in the Reminders menu, you won't receive any push notifications but will still be able to access all notifications in the Notification center. To stop receiving notifications from a certain thread, tap the bell icon > Swipe left on the notification > Unfollow.
All comments in Secret Chats are pre-moderated, so your comment will be posted after it passes the moderation process. Comments are moderated according to Secret Chat Rules. If you would like to share a picture, there are a number of additional rules to follow. If a comment breaks the rules, it will be deleted. And a user who regularly breaks the rules might be banned.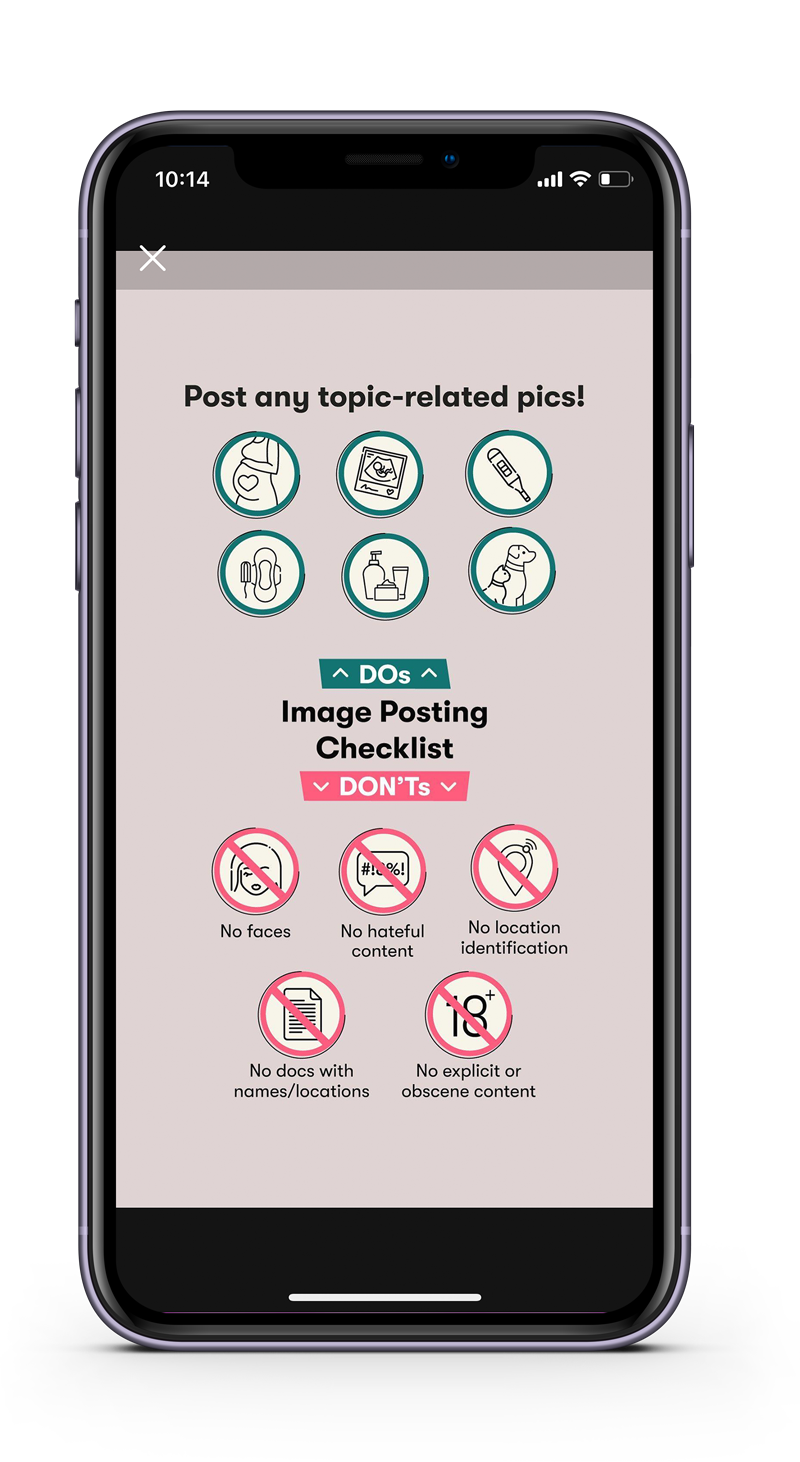 Flo Secret Chats are currently available in English and Portuguese.
If you need any mental health support or you notice any related comment(s) in our Secret Chats you could find the information about the nearest mental health organizations here.
If the Secret Chats tab disappeared from the main screen, kill the app from your device memory, and open it again a few times.