Flo Health Assistant is an interactive dialog tool that provides information. Our advanced chats are designed to help you better understand your body and the impact your cycle can have on your mood, energy, skin, and fitness levels.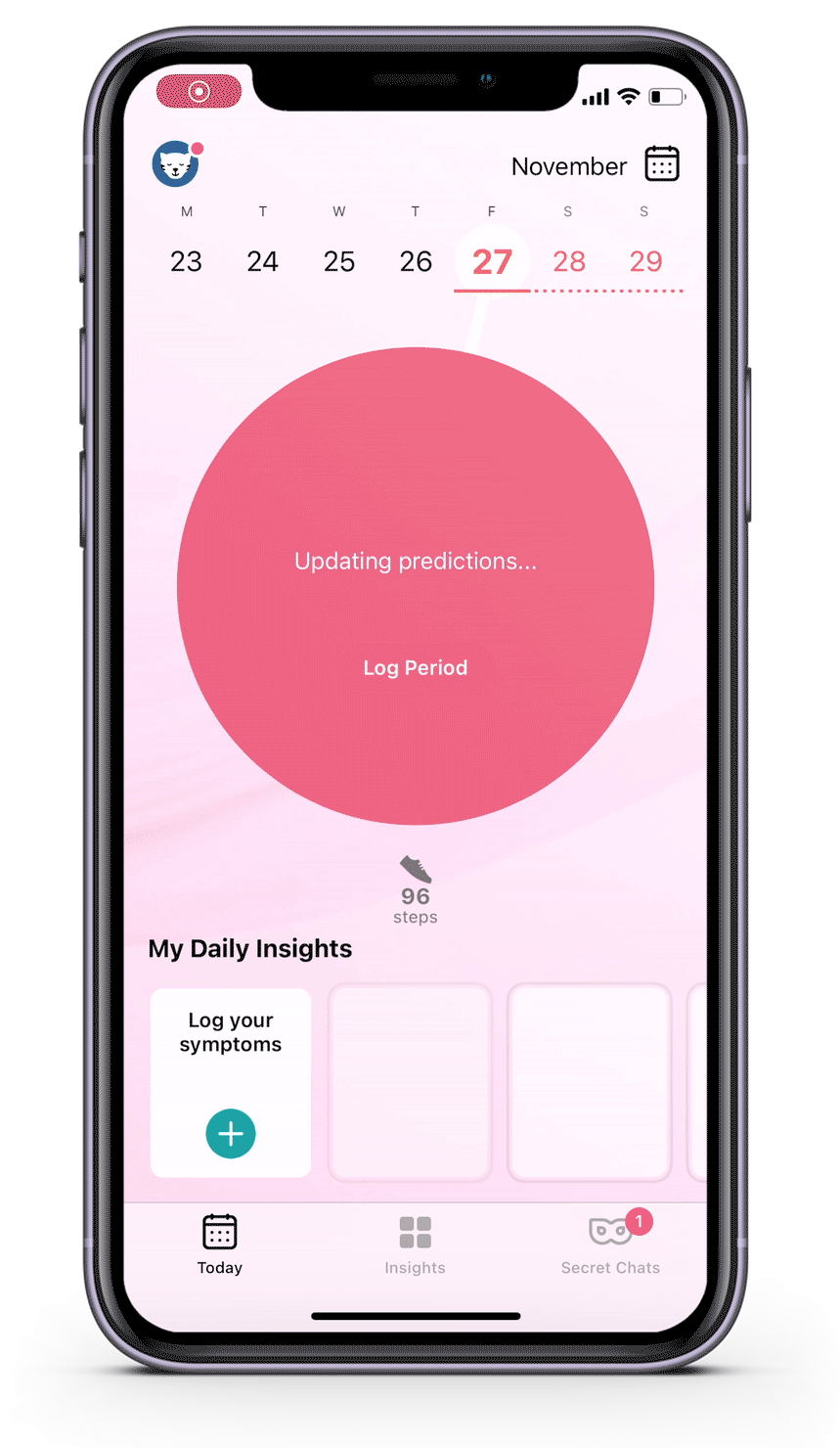 New dialogs may be offered when a new cycle phase starts or when you log certain symptoms and events in Flo. Some dialogs are regular. For example, when a new cycle starts, you'll receive an extensive cycle report.
When a new dialog is available, you'll get a pop-up message or a new story on the main screen. If you can't finish the dialog at that time, you can go back to it in your stories during the day. You can also find the record of a finished dialog in the same story on that day.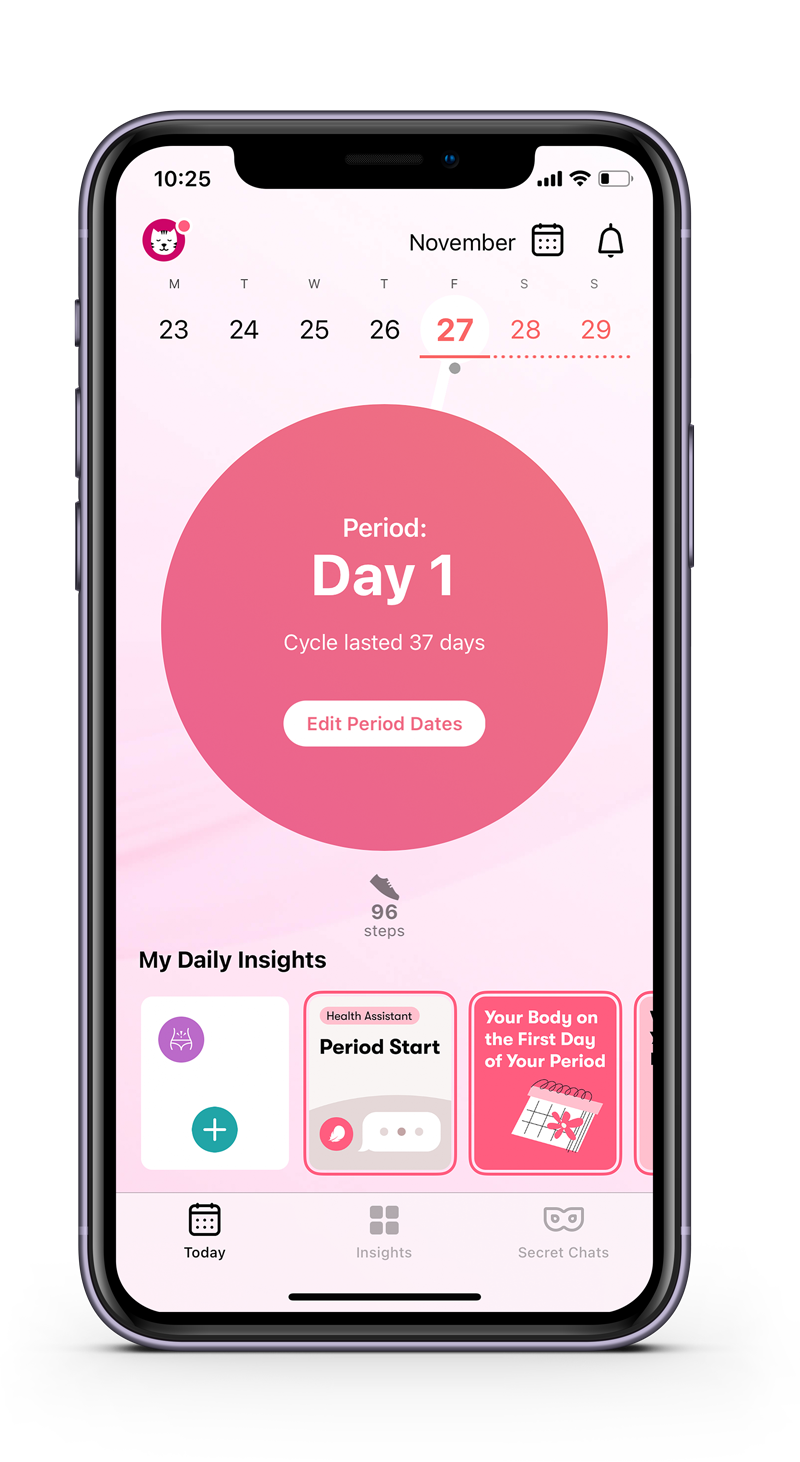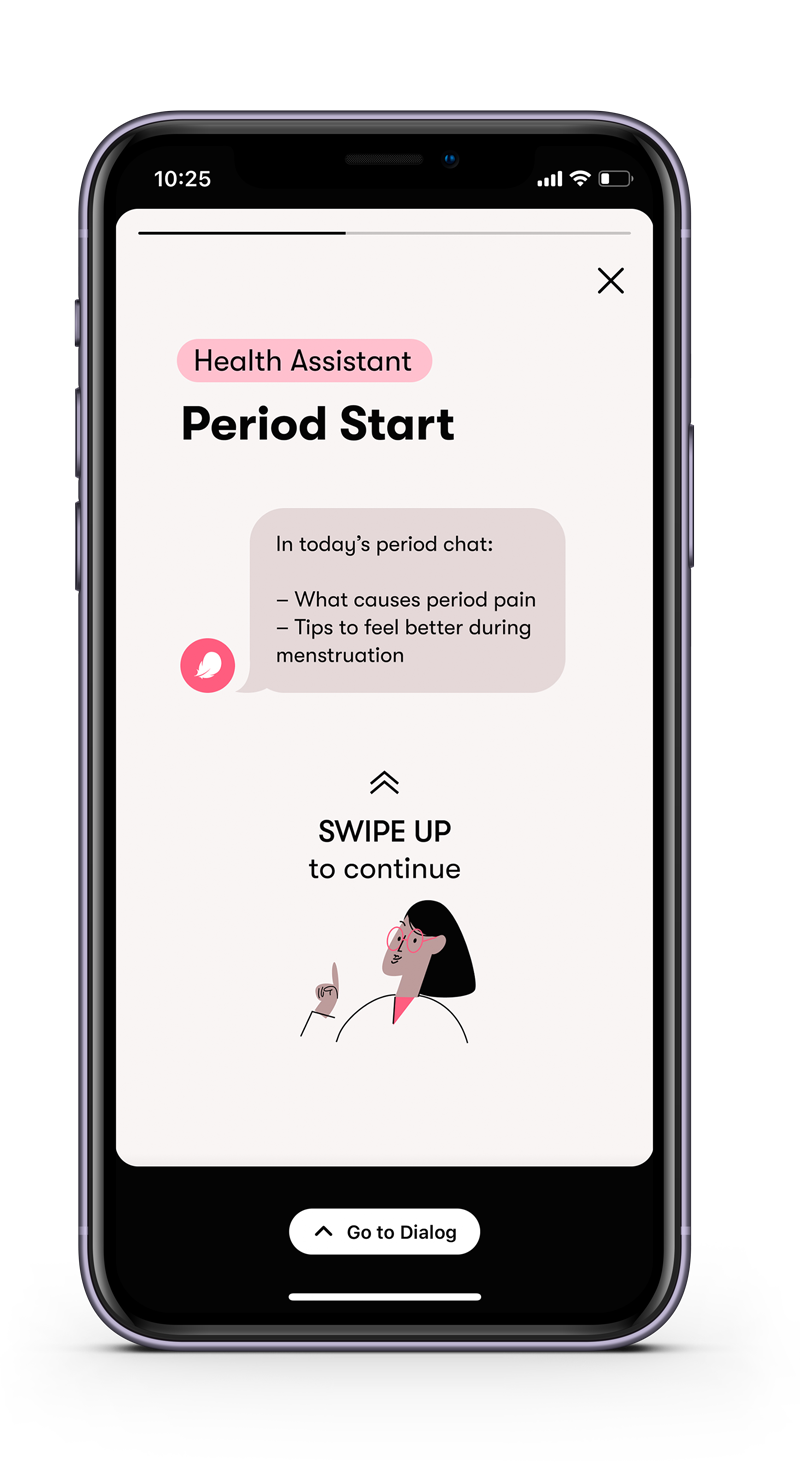 Many health and well-being issues are preventable and manageable with early detection, but they can be difficult to diagnose. Our Health Assistant also includes tools to help you get information on early signs of disorders, like polycystic ovary syndrome (PCOS) and endometriosis, and shares possible reasons for a late period and lower abdominal pain, so you can proactively monitor your health. The automated reasoning behind the chatbot's feedback is based on the latest medical evidence and checked by at least two medical specialists. Chat with our Health Assistant for personalized feedback and information on your health.
Please note that the information provided in the dialogs is not intended or implied to be a substitute for professional medical advice, diagnosis, or treatment.