Flo supports a range of contraception methods: oral contraceptives, vaginal ring, contraceptive patch, contraceptive injection, IUD, and implant.
To indicate that you use birth control, set up reminders for your contraception type via Menu (

or your avatar) > Reminders > Contraception (on) > Type > Choose the type you use.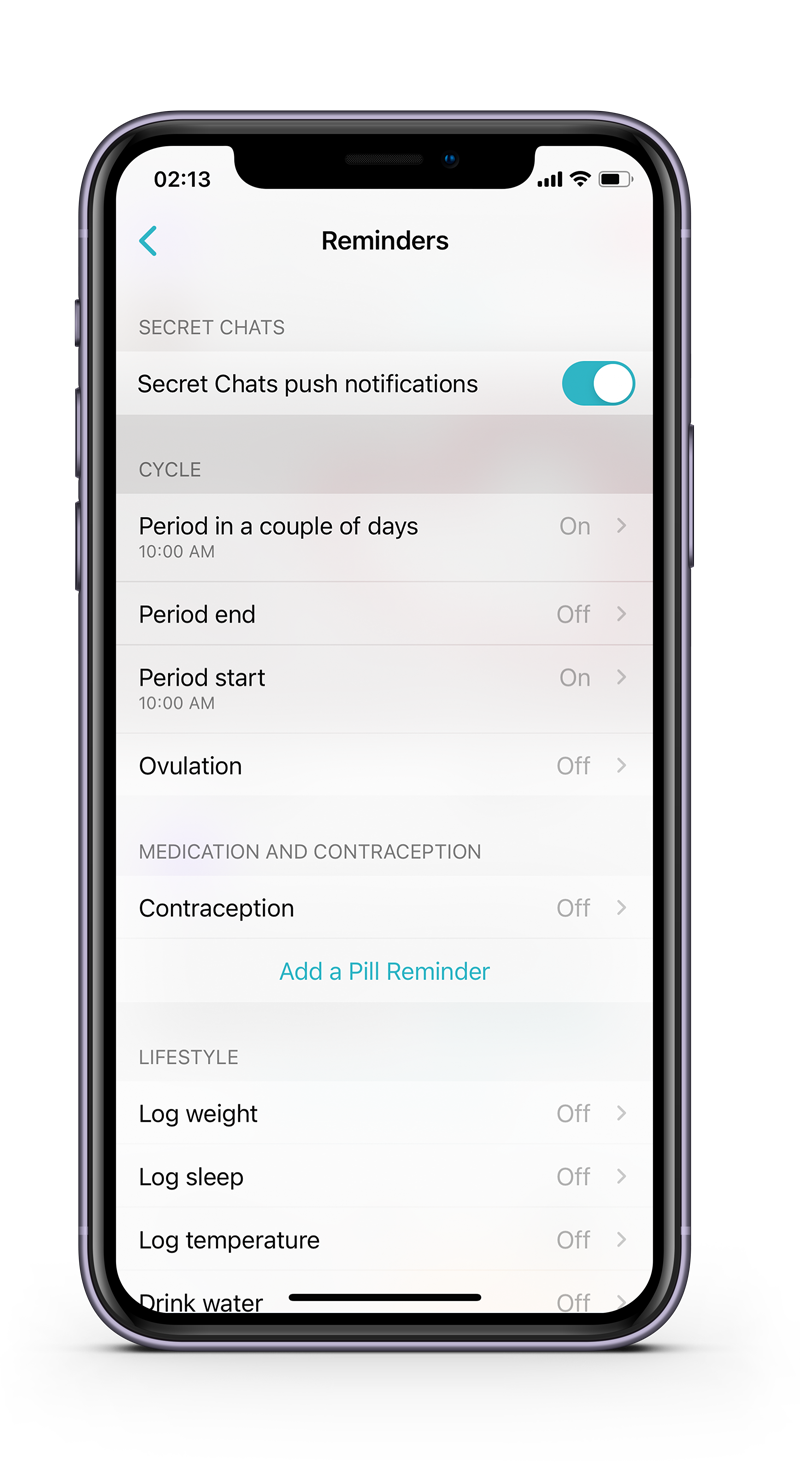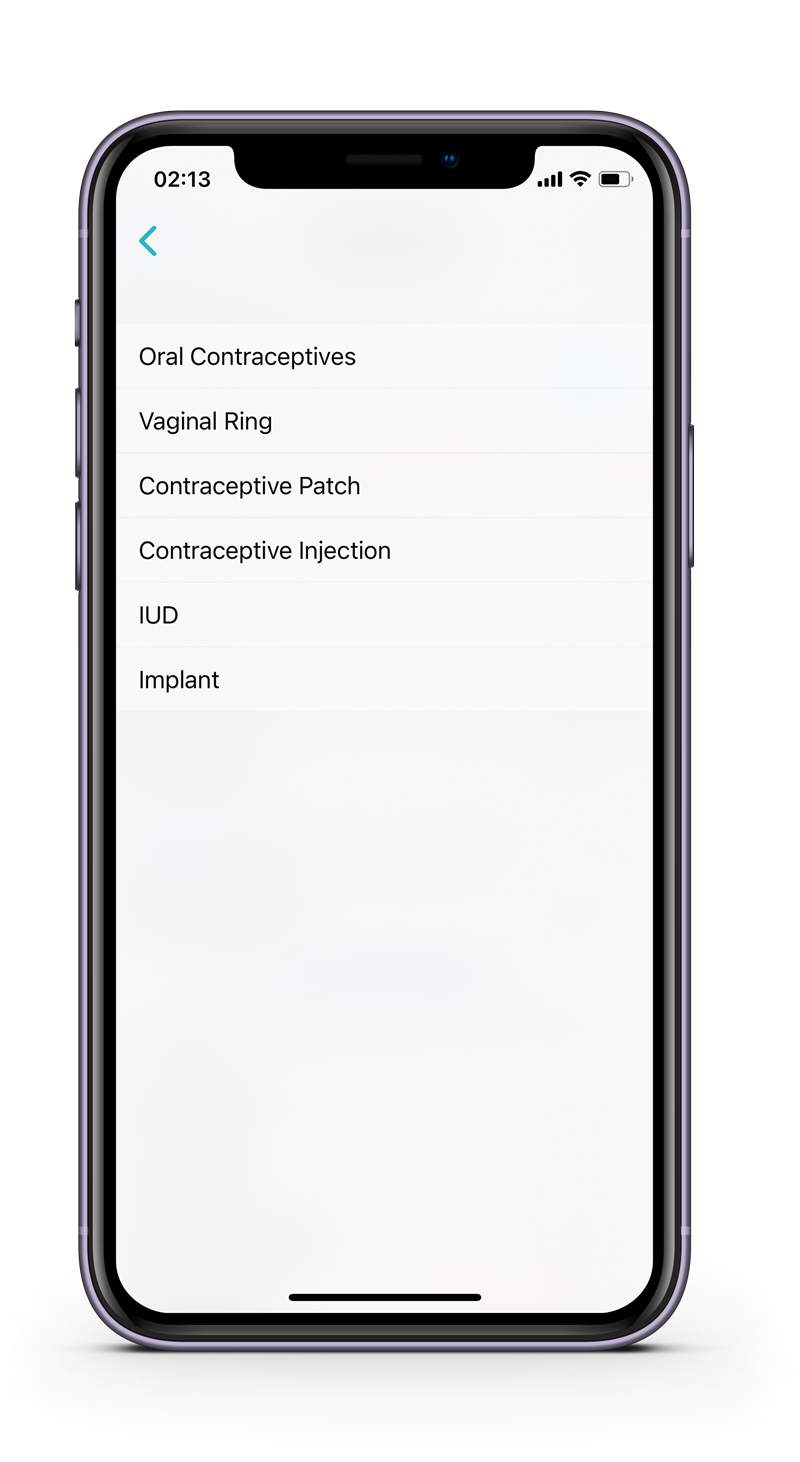 If you stop using contraception, turn off the reminder for it: Menu (

or your avatar) > Reminders > Contraception (off).
People who use the pill can log intake along with other symptoms on the "+" screen. You can log that you've taken the pill on time. If you forget to take it and have to take two pills the next day according to the patient information leaflet, there's an option for yesterday's pill.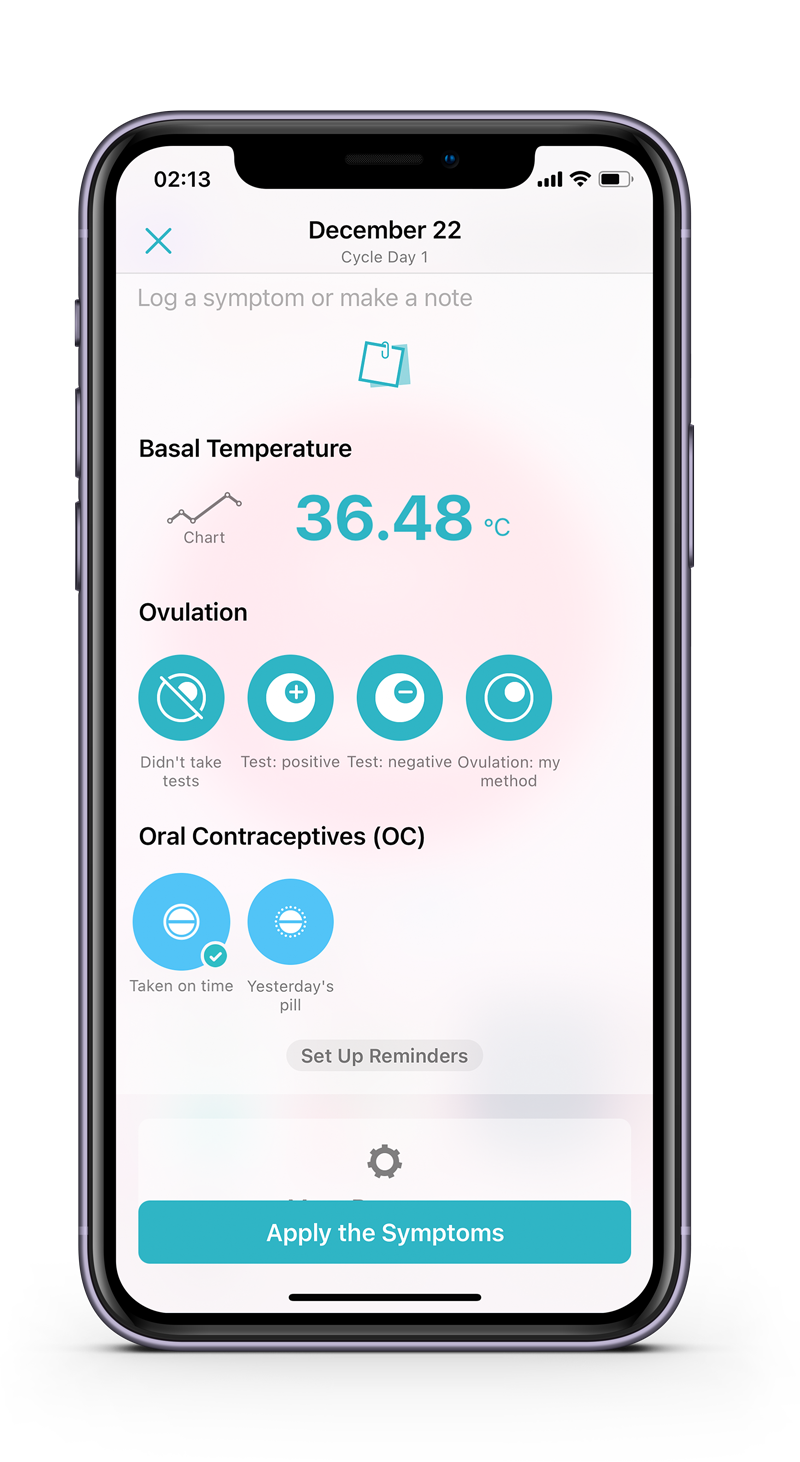 In total, Flo offers 16 trackers with more than 50 symptoms and events to log. So if you notice any symptoms or feelings while using contraception, we suggest you log it by tapping "+" at the bottom left corner of the main screen. Flo will provide you with useful information, and you'll be able to show it to your health care provider on your next visit.
When you enable contraception reminders for pills or the patch or ring, Flo will always make a prediction that is equal to the number of days that pass from the beginning of one pack or product to the next one because your cycle will usually be of a similar length.
If you use hormonal contraception, fertile window predictions disappear because they suppress ovulation. For the copper IUD, the ovulation day will still be visible. It will be in a grey circle.