To log your period start/end date, tap the pink Log Period button for the required day on the main screen > Check it > Save. This day and a few days after will be added to your period timeframe.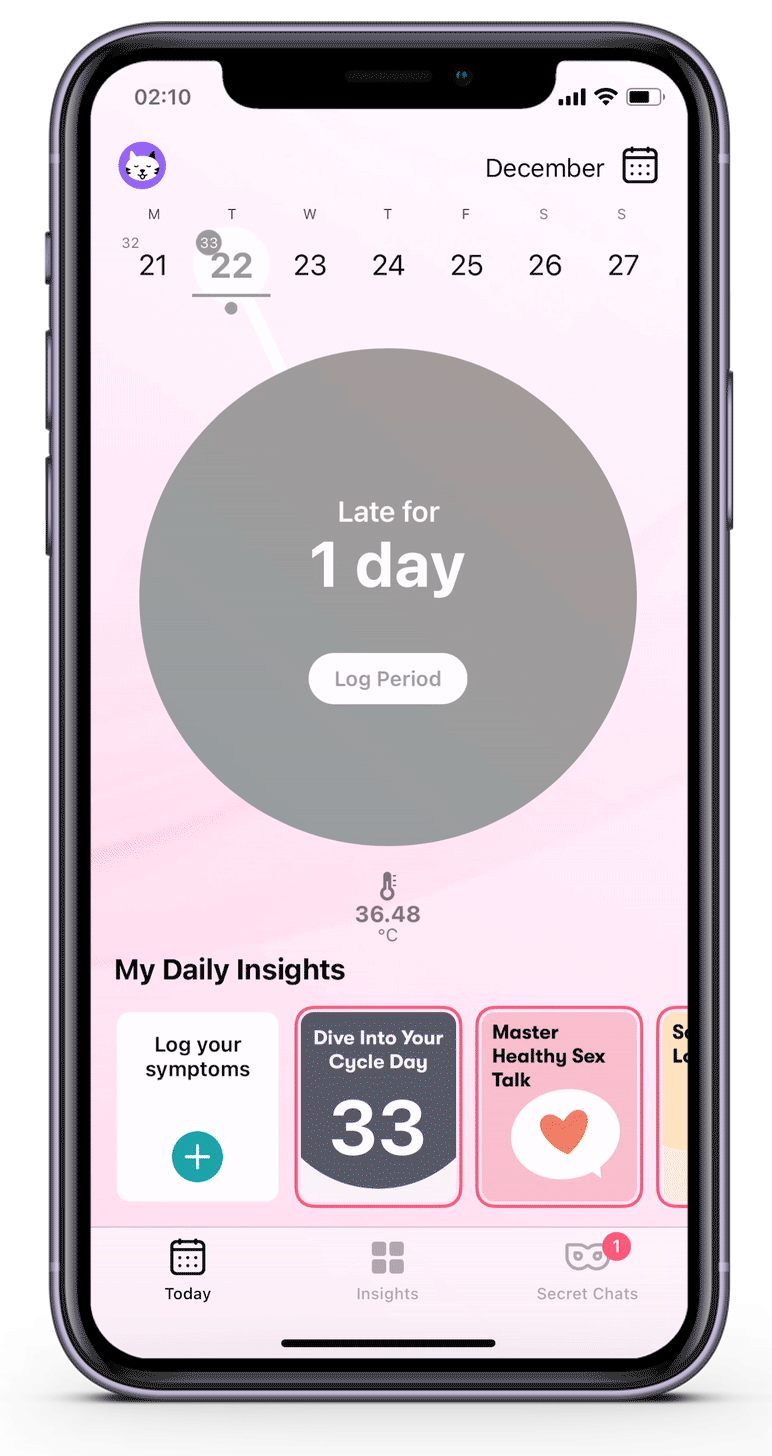 The end of your period will be logged automatically according to the period length specified in Menu (

or your avatar) > Cycle and Ovulation.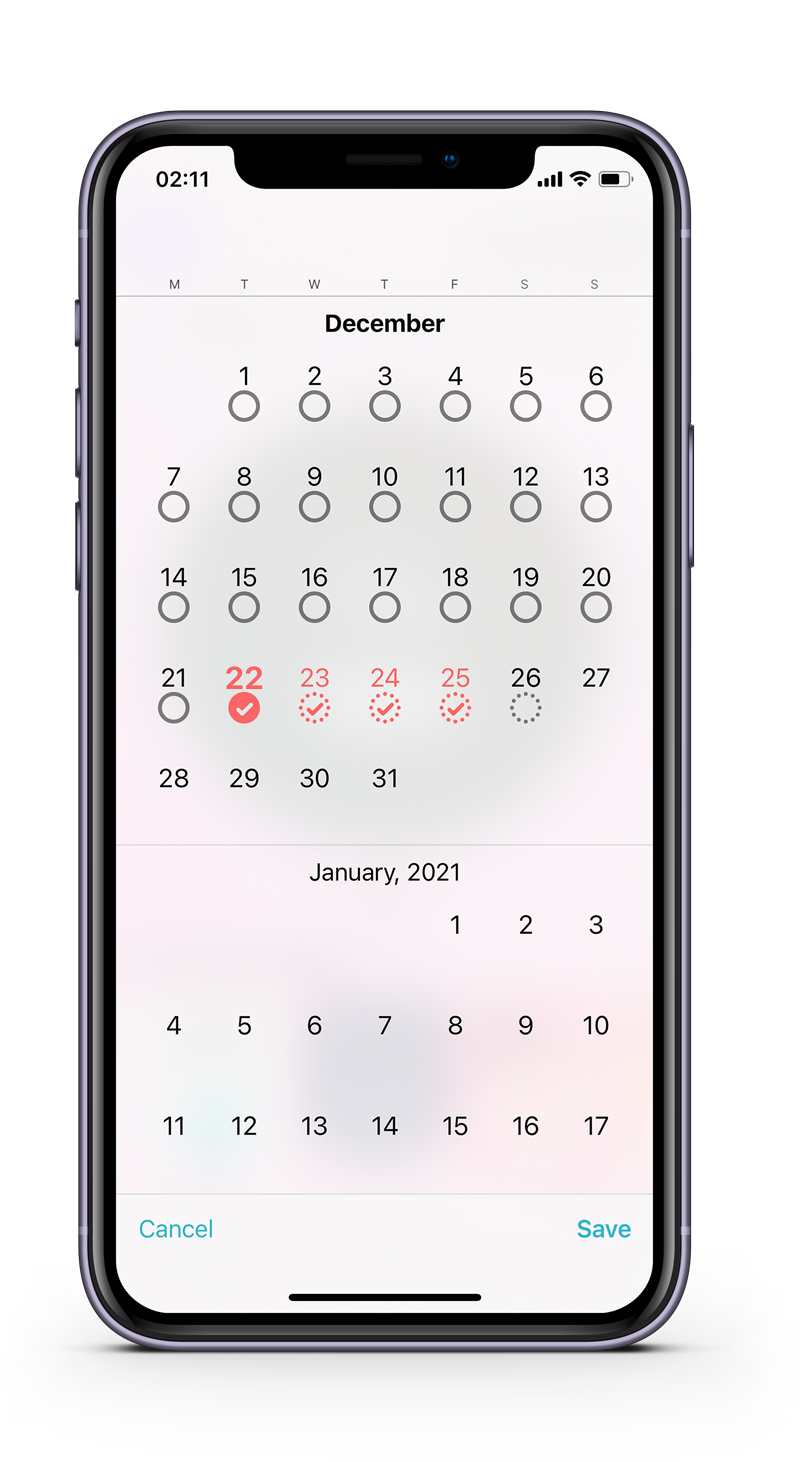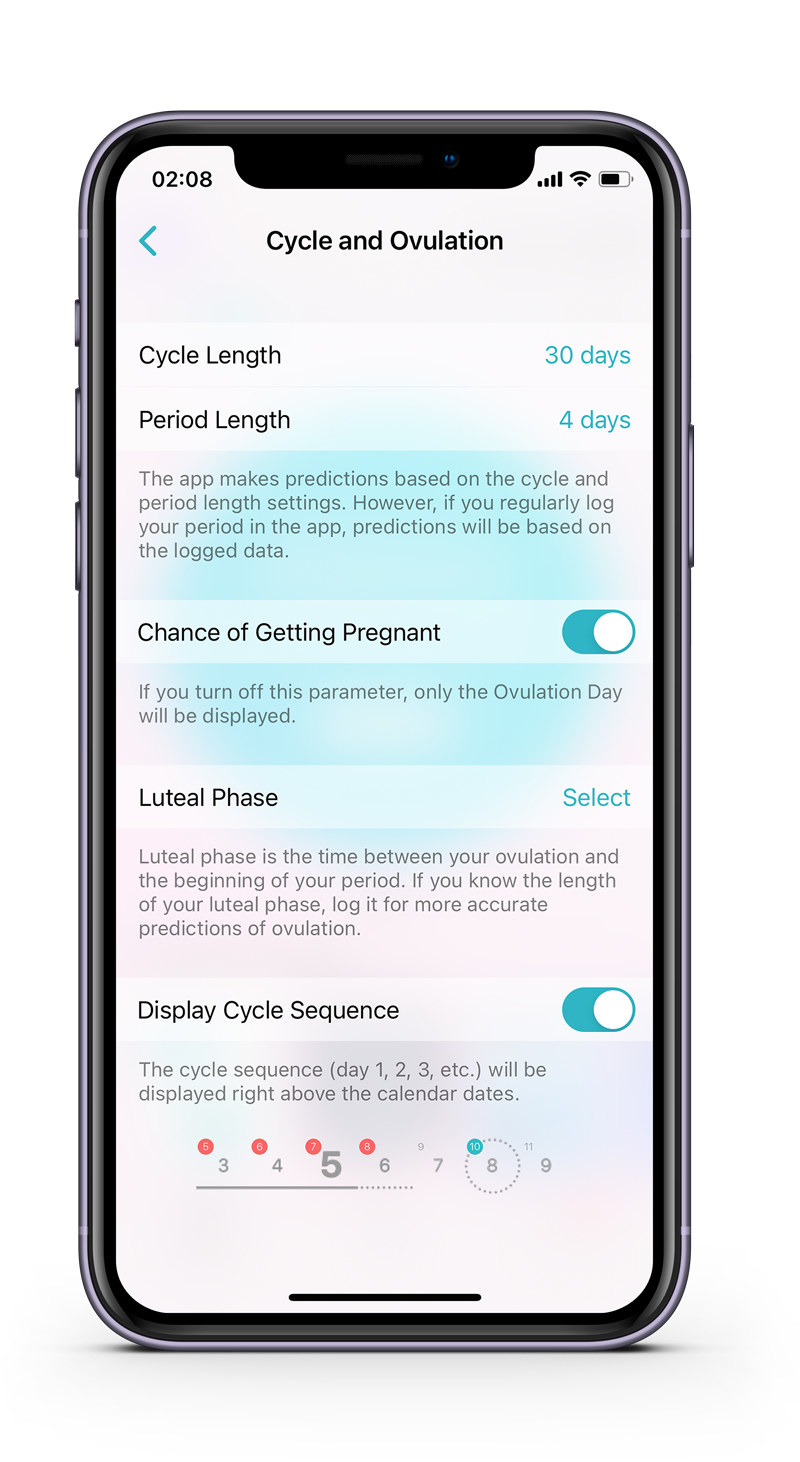 If you want to edit your period dates or add past periods, tap the month in the top right corner > Edit Period Dates > Check the required dates > Save.
Periods are sometimes accompanied by cramping, headache, nausea, and other unpleasant feelings. Log your symptoms in Flo by tapping "+" at the bottom left corner of the main screen to get useful insights. Logging your symptoms also makes it easier to track how you feel and check whether there are any patterns. You can also share your symptom logs with your health care provider.