If you have information about your previous cycles and add them to the app, Flo can provide you with analytics and your cycle history.
The first option is to go to Menu - Graphs & Reports - Cycle length (iOS) or Cycle duration (Android). There you'll find your cycle dates, duration, and average cycle length.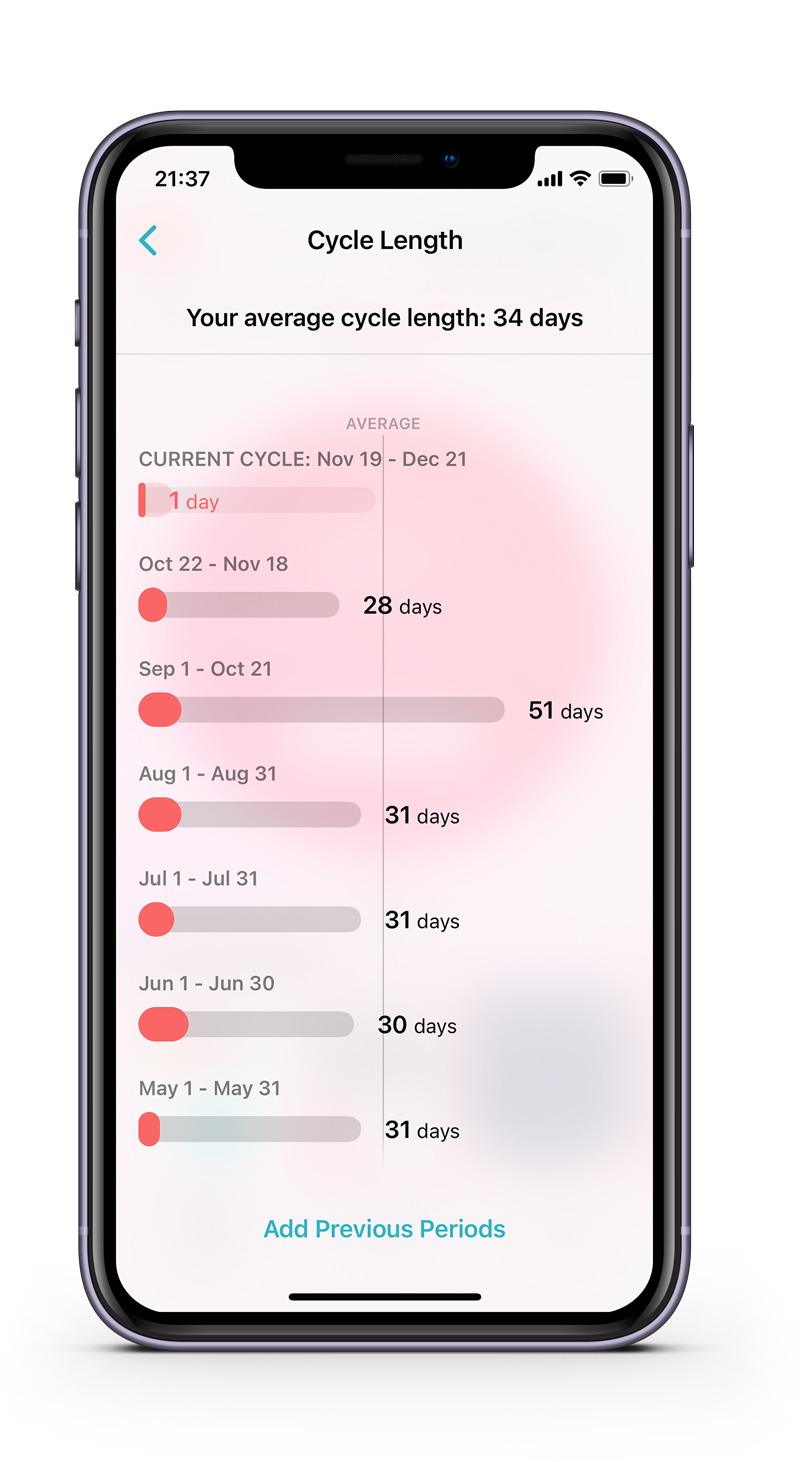 An easier way to access your information is by scrolling the main screen of the app. Here you'll find three widgets with data on your previous cycle, cycle history, and cycle length trends:
For your previous cycle, Flo will show the cycle and period duration, as well as cycle length variation. Flo also evaluates how normal and regular they are. Information about how the evaluations are made is available by tapping on the "i" icon.

The cycle history widget contains information about your last three cycles, including the current one. By tapping "See all," you can filter what cycles you would like to see.

The cycle length trends widget is a line chart of your last six cycles, comparing them with ACOG guidelines and highlighting abnormal cycles on the graph if there are any.


If you already started logging your symptoms, then you might get stories with tips and an invitation to review your symptoms with the Flo Health Assistant.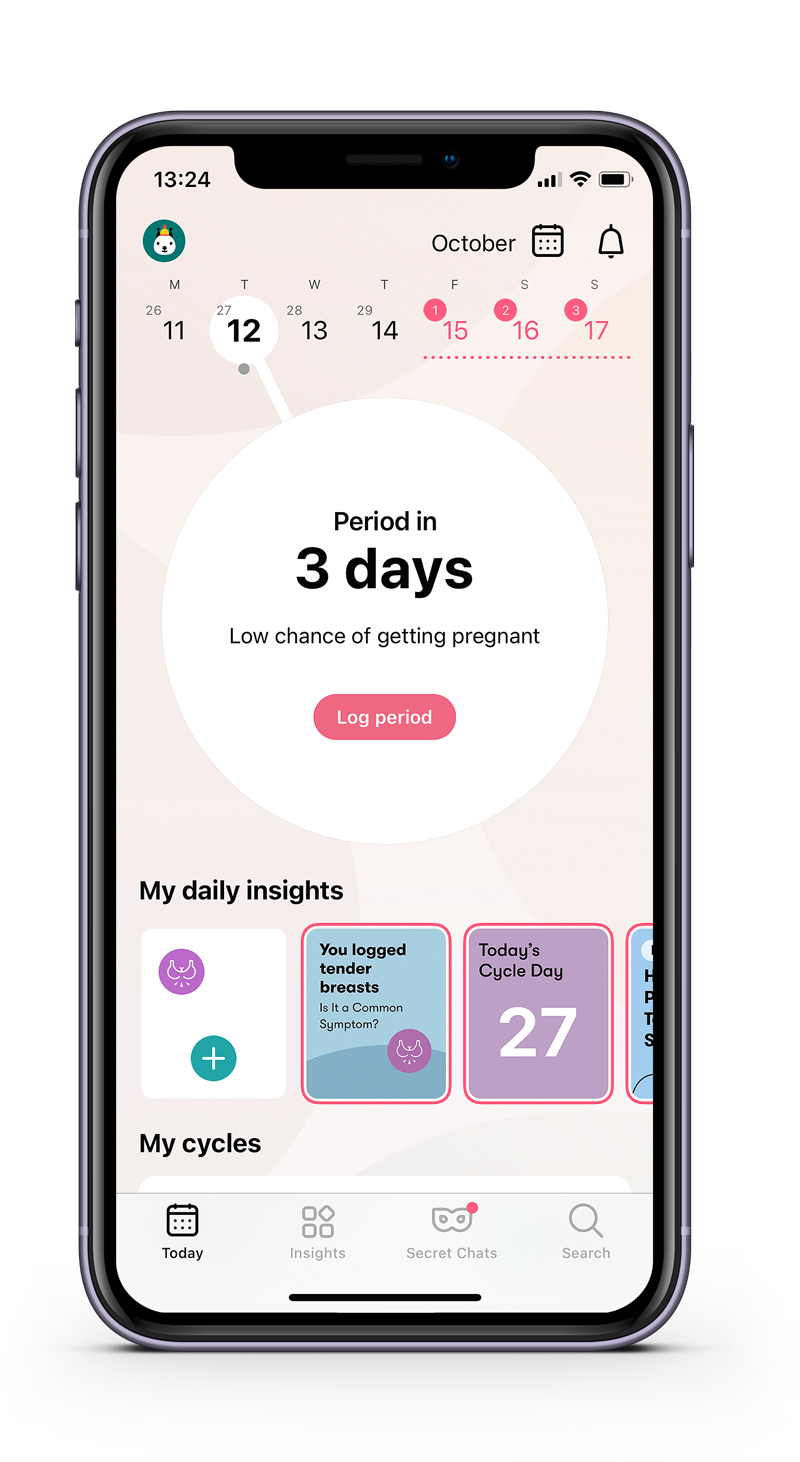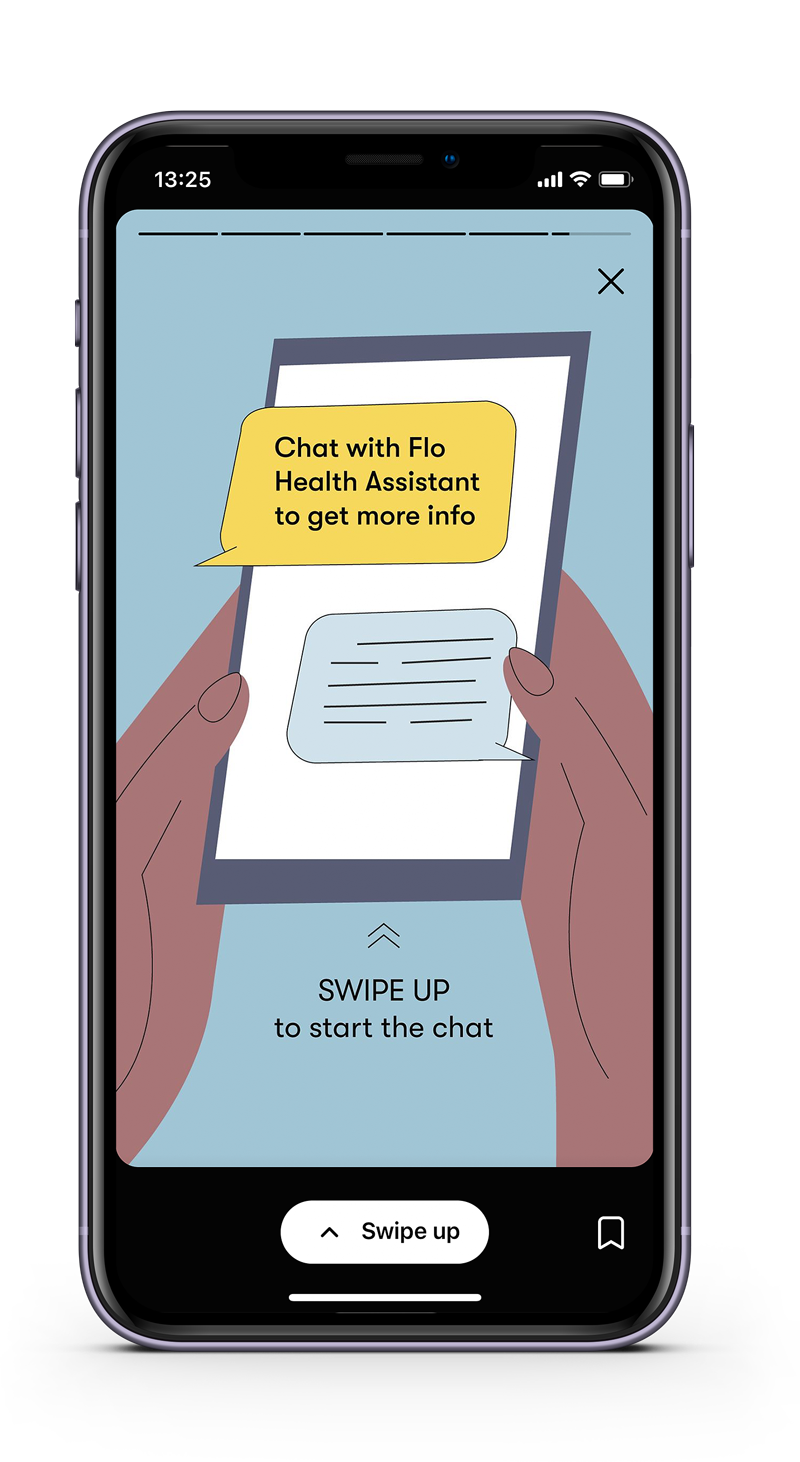 iOS users can also review their logged symptoms in Menu - Graphs & Reports - Graphs of Events. If Flo notices a pattern when you log certain symptoms, this information will appear in Menu - Graphs & Reports - Patterns of Your Body.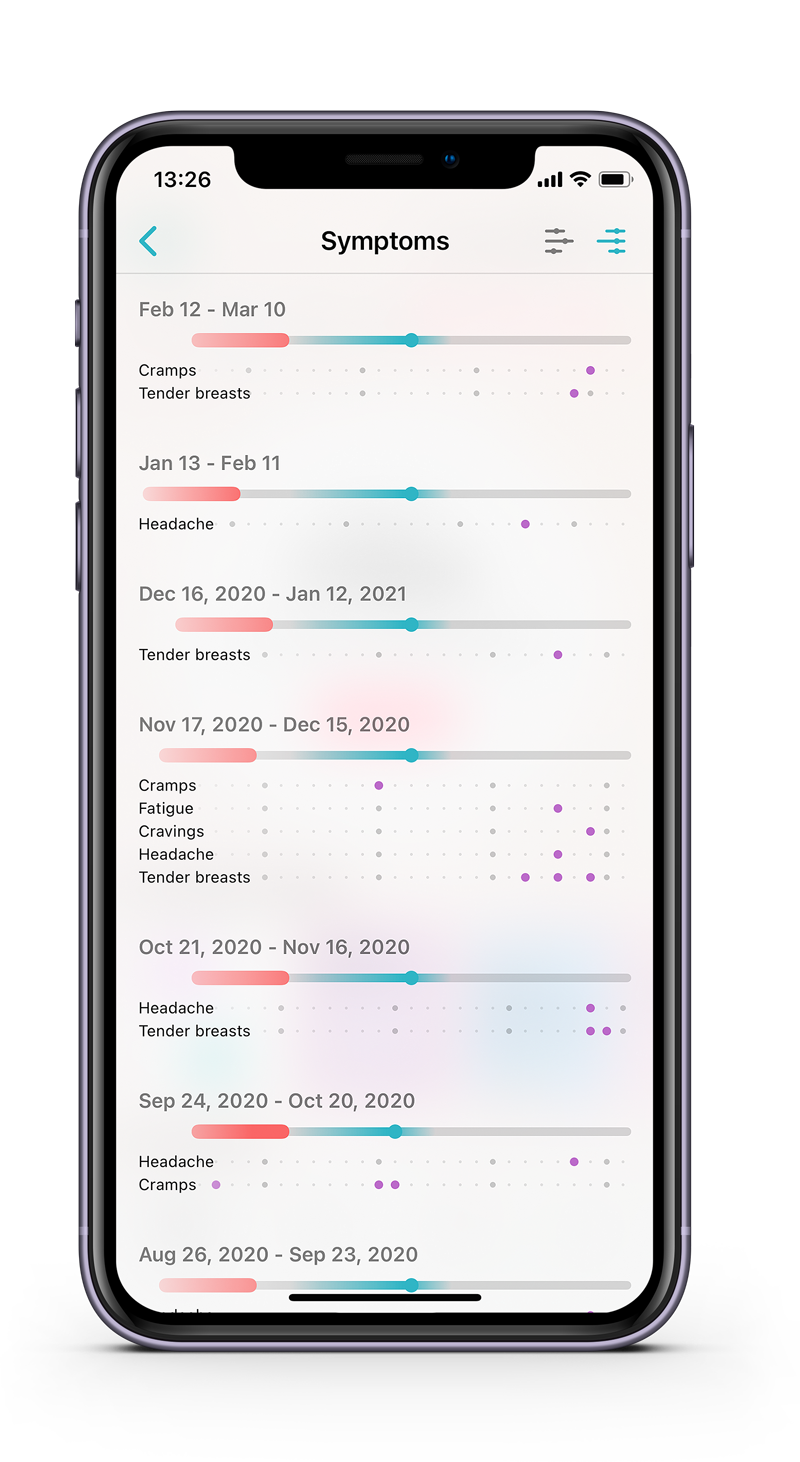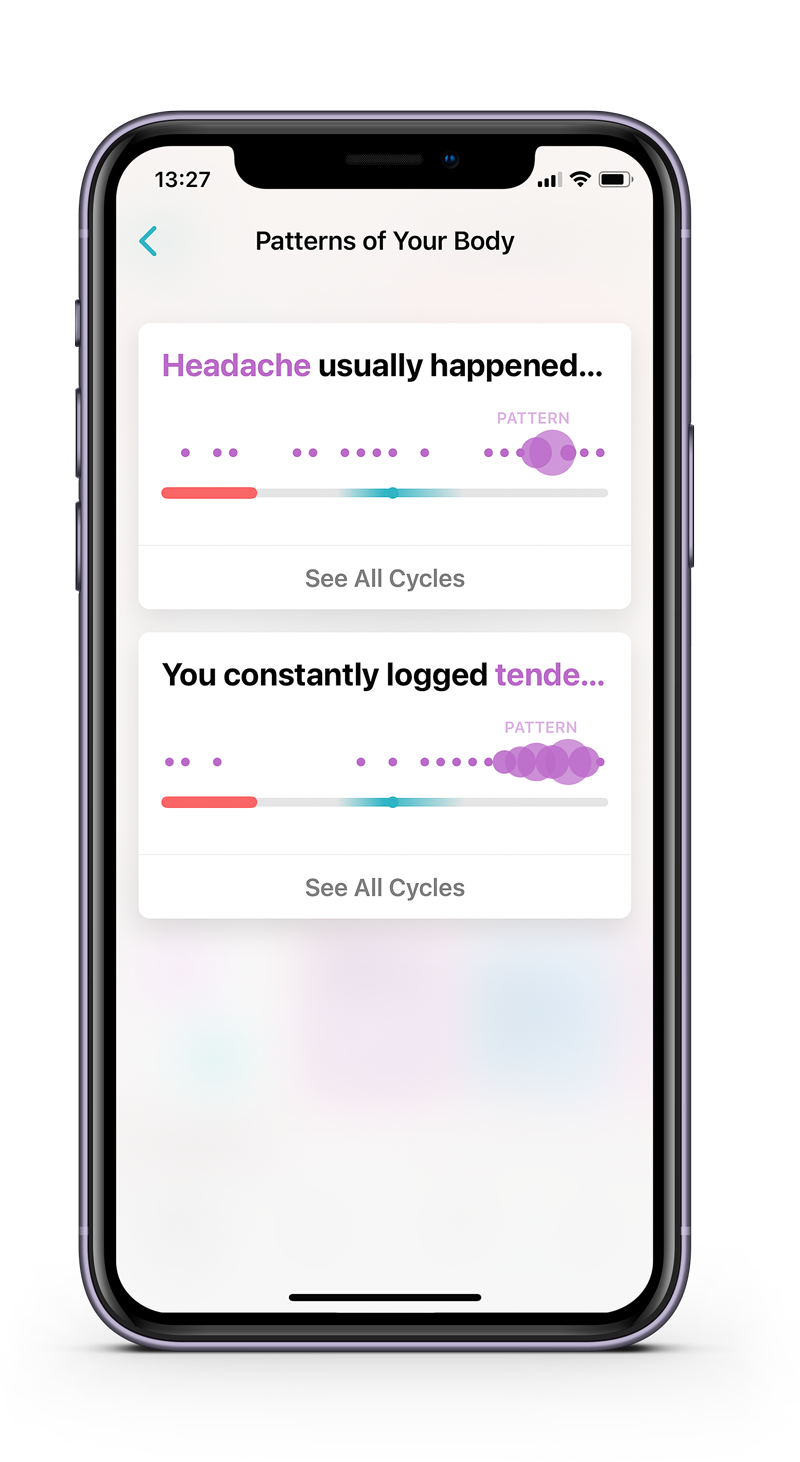 If you plan to visit your doctor, you can generate a report with information about your last cycles, symptoms patterns, and most frequently logged symptoms by going to Menu - Graphs & Reports - Report for a Doctor. The report can be shared or printed. This functionality is currently only available for iOS users.